Britain's David Weir warms up for Sunday's London Marathon by finishing fourth in his inaugural Boston Marathon.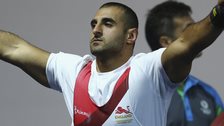 GB name Rio powerlifting squad
World and European champion Ali Jawad heads the four-strong Great Britain powerlifting team for the Rio Paralympics.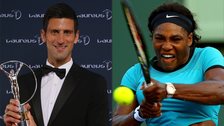 Dias honoured with Djokovic & Williams
Dianel Dias is named disabled sportsperson of the year as tennis players Novak Djokovic and Serena Williams dominate at the Laureus World Sports Awards.