Sportsday - breaking transfer news
Live
Breaking transfer news, plus live updates from England's ODI against India, and build-up to the weekend's Premier League matches
[an error occurred while processing this directive]
Get involved
To get involved contact us in any of the following ways
Live Reporting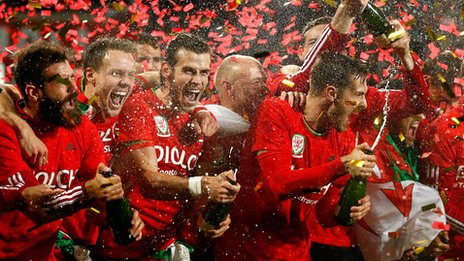 Wales end a successful Euro 2016 qualifying campaign with a scrappy win over Andorra on a night of celebration in Cardiff.
Latest Football
Previous Results
Mon 12 Oct 2015

-

European Championship Qualifying
Previous Results
Sun 11 Oct 2015

-

European Championship Qualifying
Latvia 0 - 1 Kazakhstan FT
Turkey 1 - 0 Iceland FT
Belgium 3 - 1 Israel FT
Cyprus 2 - 3 Bos-Herze FT
Bulgaria 2 - 0 Azerbaijan FT
Italy 2 - 1 Norway FT
Malta 0 - 1 Croatia FT
Scores, Results & Fixtures
How to get into winter sports and activities near you, plus more about our campaign
TUE 13 OCT

Sports Active Seagulls Community Trust

TUE 13 OCT

Chelmsford Walking Football

TUE 13 OCT

Northamptonshire Sport
BBC links
Copyright © 2015 BBC. The BBC is not responsible for the content of external sites. Read more.
This page is best viewed in an up-to-date web browser with style sheets (CSS) enabled. While you will be able to view the content of this page in your current browser, you will not be able to get the full visual experience. Please consider upgrading your browser software or enabling style sheets (CSS) if you are able to do so.